Wake County's Ralph Trango finishes as first-runner-up
Wake County's Ralph Trango finished as first-runner-up in this year's National School Bus Inspection competition. Ralph is pictured below accepting his award from America's Best coordinator Marshall Casey.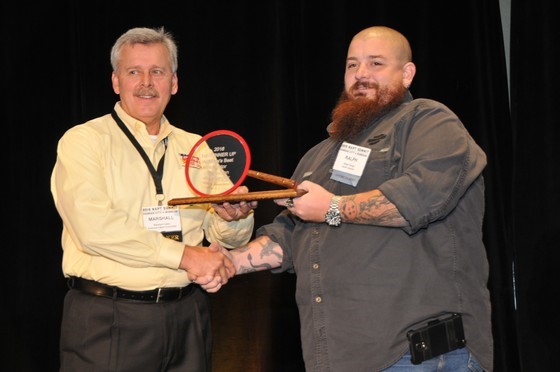 Ralph and Pitt County's Dustin Wells participated in America's Best at the National Association for Pupil Transportation's summit in Kansas City. Dustin - last year's national winner and North Carolina's 2016 runner up - participated in the America's Best School Bus Technician competition. Once again, North Carolina was well represented by these two outstanding members of the statewide school bus team.
Ralph earned the right to compete by winning North Carolina's 2016 inspection competition, Below, he is pictured with runner-up Dustin Wells and DPI's field consultants Randy Henson, Robert Taylor and Keith Whitley. Read more about the North Carolina competition HERE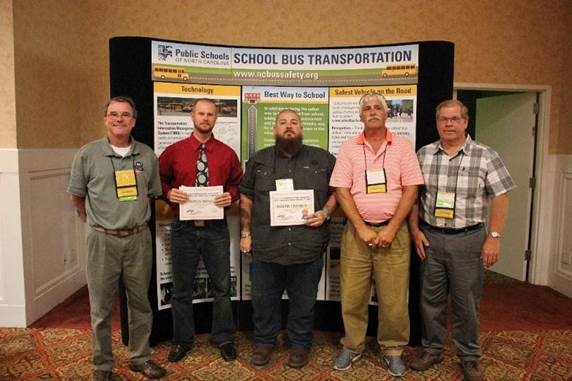 Above: A few pictures from the Kansas City competition
DPI Section Chief Derek Graham said this highlights the quality of the school bus inspection program in North Carolina. "We have a long tradition of success in this competition. It's not just one inspector, but a series of inspectors over a long period of time. That speaks volumes about how seriously we take school bus inspections in our state. Our field consultants work hand in hand with school district inspectors to ensure our school buses stay safe."
Ralph was humbled by the honor, saying "It was a difficult competition, against the best in the country. I enjoyed competing, enjoyed the training classes and was proud to represent the state of North Carolina."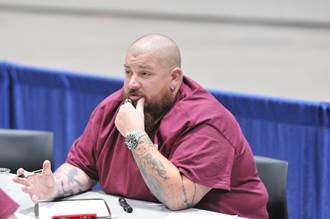 Ralph Trango
Congratulations!