Dustin Wells Honored By State Board of Education As "America's Best" School Bus Inspector for 2015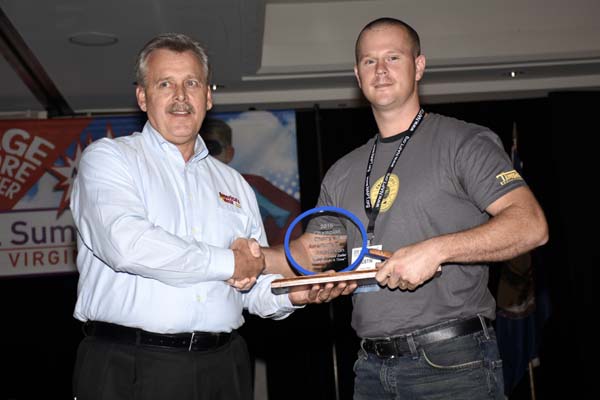 Dustin Wells from Pitt County went to Richmond Virginia with the intentions of becoming "America's Best" bus inspector. At the end of the two day event held at the annual meeting of the National Association for Pupil Transportation (NAPT), Dustin achieved his goal! Pictured above, the first place trophy was presented by Marshall Casey from South Carolina representing the America's Best committee.
Dustin qualified for the national event by winning the North Carolina state inspection contest at the NCPTA conference in Asheville. The national competition is limited to two participants per state and requires all participants to be currently employed in a position requiring the regular/frequent inspection or maintenance of school buses.
Dustin has been employed by the Pitt County School System as a bus technician for 11 years and has participated in the state competition 7 times. He went to the nationals last year in Kansas City. His second attempt was the charm as he was named national champ in Richmond during an NAPT award ceremony in front of hundreds of his peers from across the USA.

In the 14 year history of the national competition North Carolina has done very well:
2004-Terry Barlow, Wilkes, 3rd place-Inspection Contest
2005-Rick Jennings, Wilkes, 1st Place-Inspection Contest
2005-Tim Speer, Yadkin, 2nd place- Technician Contest
2006-Rick Jennings, Wilkes, 3rd Place-Inspection Contest
2007-Danny Reed, Beaufort, 1st place-Inspection Contest
2008-Tim Speer, Yadkin, 1st place-Inspection Contest
2010-Danny Reed, Beaufort, 3rd place-Inspection Contest
2011-Ralph Trango, Wake, 2nd place-Technician Contest
2012-Danny Reed, Beaufort, 2nd place-Inspection Contest
2015-Dustin Wells, Pitt, 1st place-Inspection Contest
More pictures from 2015: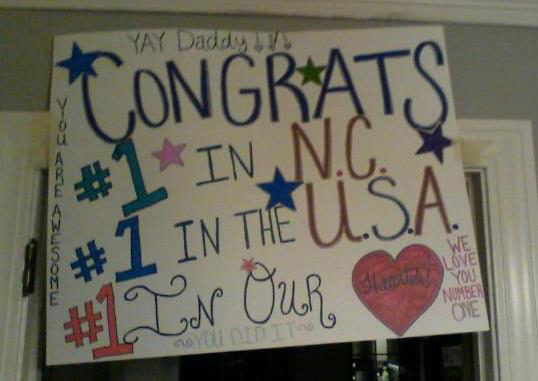 Dustin's family held a ceremony for him upon his arrival home. His family is very proud!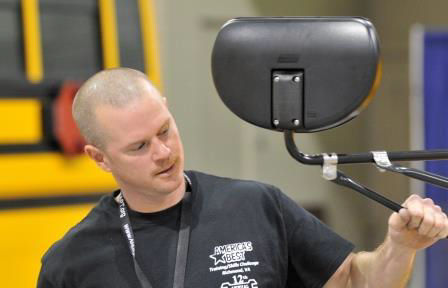 Dustin inspects the mirror assembly during the competition.
The DPI field staff coordinates and conducts the state competition. They were present at the award ceremony and very proud of North Carolina's latest champ.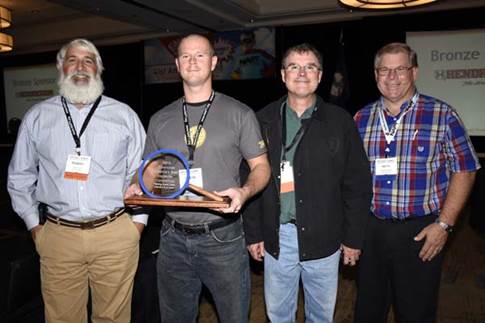 Pictured above are Robert Taylor, Dustin Wells, Randy Henson and Keith Whitley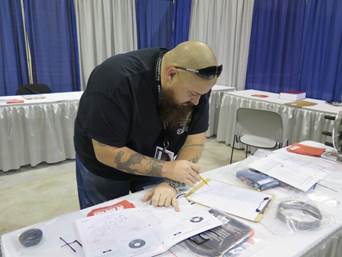 Pictured above: Ralph Trango (Wake County Schools) who finished 2nd in the NC competition participated in the America's Best technician competition consisting of diagnosing a series of problems meant to duplicate the kind of difficulties a bus mechanic might encounter on a daily basis. While Ralph did not place in this event we are very proud of his representation of NC bus technicians


Pictured with Dustin and Dr. Atkinson are: Joey Weathington, Matt Johnson, Dr. Ethan Lenker, State Board Member Becky Taylor, State Board Chair Bill Cobey and State Board Vice-Chair Buddy Collins.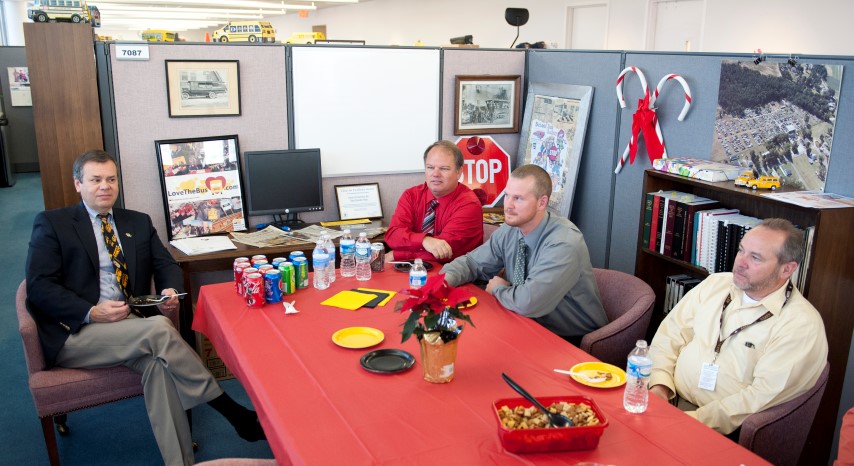 DPI Transportation Services hosted a reception in Dustin's honor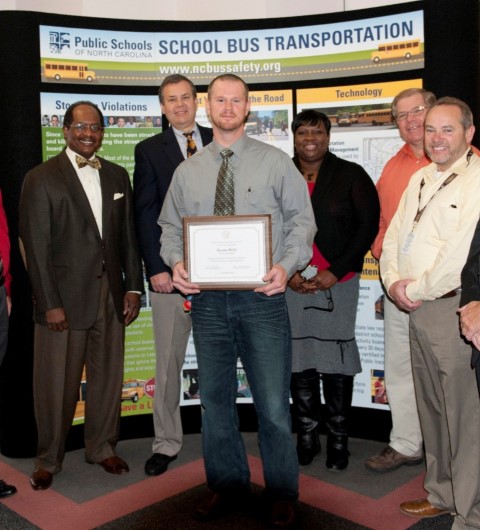 Pictured with Dustin after the ceremony are DPI Transportation Staff Members Steve Beachum, Derek Graham, Wanda Simmons, Keith Whitley and Bob Peters.
North Carolina is very proud of Dustin and Ralph for their efforts in the 2015 competition. Hopefully next year a school bus technician from North Carolina will continue the tradition at the 2016 "America's Best" competition.