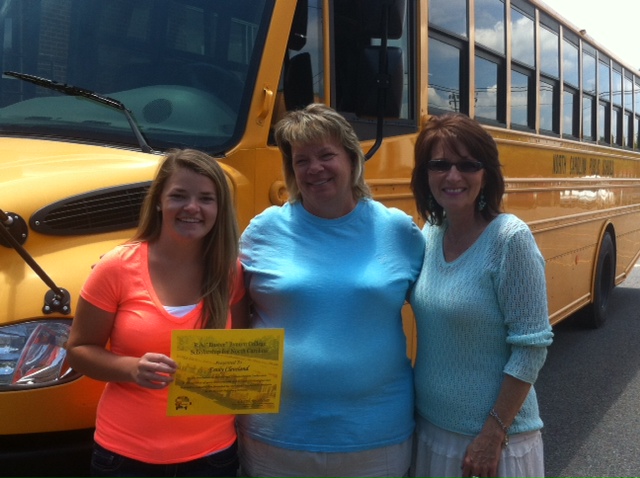 Emily Cleveland and her mother, Christine Cleveland are pictured (above) with Rowan-Salisbury Transportation Director Judy Burris after being informed that Emily was selected to receive the 2013 Buster Bynum scholarship for North Carolina.
Emily Cleveland, a senior at East Rowan High School is the recipient of the 2013 college scholarship awarded by the Southeastern States Pupil Transportation Conference (SESPTC). The $2500 one-time award for North Carolina was presented to Emily by transportation director Judy Burris. Cleveland was eligible for the scholarship due to the service provided in pupil transportation by her mother, Christine Cleveland, a school bus driver for Faith Elementary School in the Rowan-Salisbury School System. The SESPTC awards scholarships to the children of transportation employees in each of the 14 member states of the conference.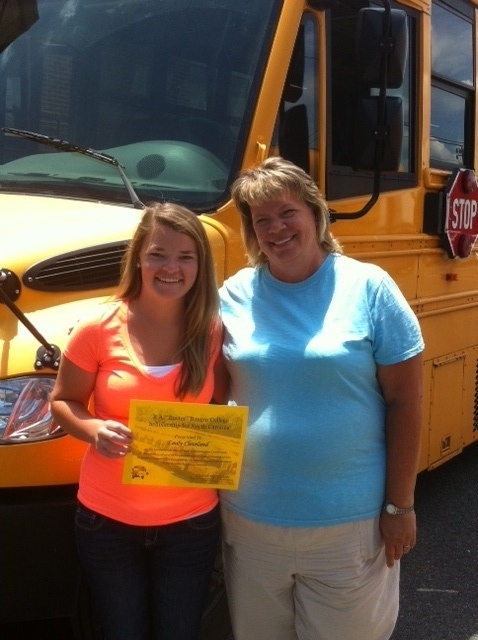 Emily plans to attend UNC Wilmington in the fall. In her essay she writes "My mother works many chaotic days, and deals with many difficult situations successfully. I wish to receive this scholarship to reward her for all her hard work, as well as my own."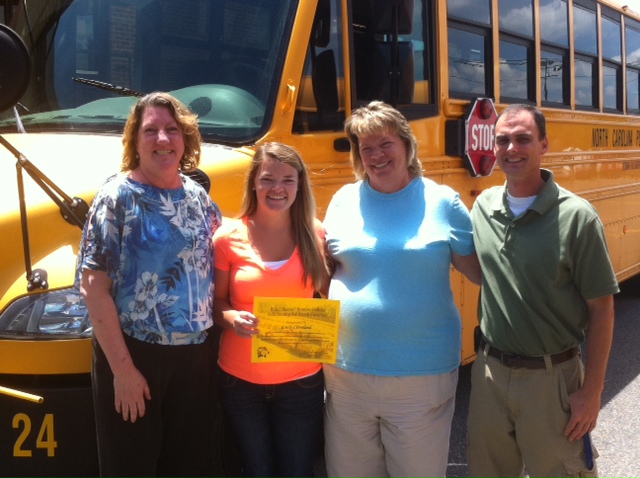 Emily and Christine are pictured with Jackie Maloney and Tim Burns – principal and bus coordinator, respectively, for Faith Elementary School where Christine is employed as a teacher assistant and school bus driver.