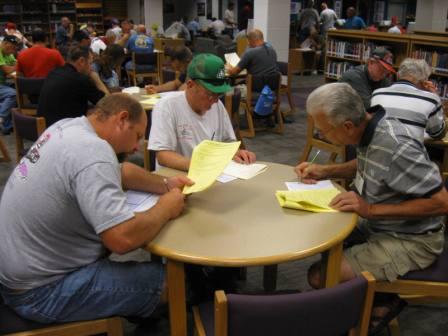 The School Bus Inspector Certification program launched in July at the 2010 NCPTA conference is moving along smoothly and as of the week of 11/15/2010 has seen 355 bus inspectors pass the state exam.
33 training and testing sessions have been completed thus far taught by DPI personal and LEA Inspector Trainers.
"We now have more than 1/3 of the state bus inspectors qualified for their inspector certification" announced Randy Henson who chairs the certification committee. "Not a shabby number when considering the certification program is being accomplished along with everyone's normal job duties".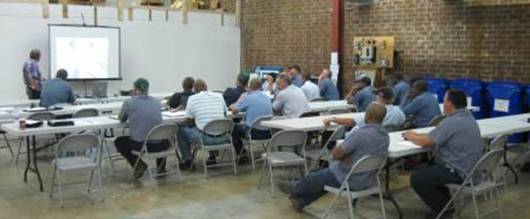 LEA's are encouraged to schedule a class for 20-25 inspectors with neighboring garages invited. Be sure to contact Randy Henson to have the class date and location placed on the web page Training Dates and Locations. Be sure to check the Certified Trainer List if an instructor is needed for a class.
DPI must be notified in order to schedule a test which usually follows the 4 hour class session.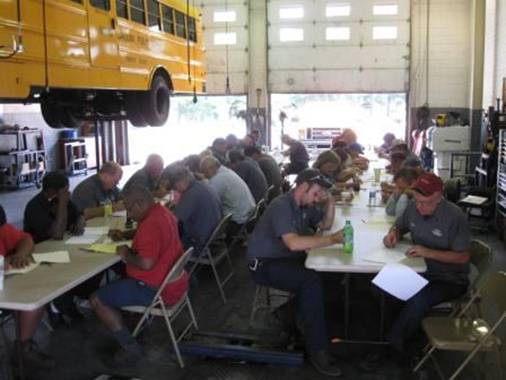 Everyone currently passing the exam will be issued an inspector certificate sometime during the summer of 2011. The inspector certification requirement becomes effective on August 1, 2011.
For more information about the certification program visit the web page at http://www.ncbussafety.org/BICert.html