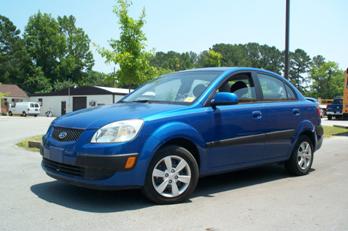 Craven County Schools recently took possession of this 2008 KIA Rio LX 4 door sedan (pictured above), resulting from a DWI vehicle seizure. The original value of this vehicle (from the invoice in the car) was $15,689. The mileage when picked up was 16,067. According to transportation director Becton Broughton, it was driven from Linden to New Bern and performed great. He says that the vehicle will be used as a central office staff car.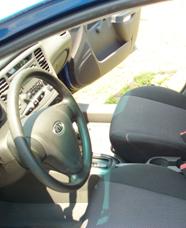 In September, 2009, a vehicle seized in Iredell County yielded the largest single payout to an LEA in the 10+ year history of the DWI seizure program. A 2008 Jaguar was auctioned for $47,000. After deducting the towing, storage and sales fees for Tarheel Specialties, the proceeds of $44,517 was sent to the Iredell-Statesville Schools!
There are now TWO contractors for DWI VEHICLES - EAST and WEST.
WESTERN HALF OF THE STATE:
West of and including Union, Stanly, Davidson, Guilford and Rockingham counties (not including Cleveland)
2801 Wilkinson Boulevard, Charlotte, NC, 28208
Phone: 704-393-3027
Fax: 704-393-3663
Toll Free #: 877-394-8697 (877-DWI-TOWS)
e-mail: dwitows@eastwaywreckernc.com or www.eastwaywrecker.com.
EASTERN HALF OF THE STATE:
East of and including Anson, Montgomery, Randolph, Alamance and Caswell counties.
10335 Ramsey Street
Linden, NC 28356
Phone 1-877-897-5444
Fax 1-877-897-5446
www.meaauctions.com